On Friday afternoon, December 11, 2015, the renowned Starlight Ballroom of the Fairmont Miramar Hotel will be transformed by a spirited Merry Christmas Celebration in Grand British Tradition.
THE best Christmas Luncheon in town, this festive event has become a celebrated favorite with the British and American communities in Southern California. Each year it draws over 500 people, including celebrities, prominent leaders from high profile business, aerospace, manufacturing, legal and entertainment companies; celebrities, local political figures and many distinguished guests from the British and European Consulates.
Festivities begin at 11:30 am with a hosted Champagne Reception and expansive Silent Auction. The traditional sit-down British Christmas Luncheon, complete with all the trimmings, is accompanied by first-rate entertainment. A Grand Raffle featuring spectacular international trips rounds out the afternoon.
Recent distinguished speakers at the Christmas Luncheon have included NBA All-Star Gary Payton in 2009, producer Mark Burnett in 2010, best-selling author Sir Ken Robinson in 2011, comedian Tom Arnold in 2012, Sarah, Duchess of York in 2013, and renowned actor Malcolm McDowell in 2014.  Other notable speakers, performers and guests have included Sir Roger Moore, Daniel Craig, Lynn Redgrave, Lesley Nicol, Brenda Blethyn, Billy Connelly, Ben Stein, Joan Collins and some of LA's most talented musicians, who have played alongside the likes of Paul McCartney, Elton John and Rod Stewart, among many others.
---
CELEBRITY GUESTS

Special Guest: NIGEL BARKER
Celebrated British Fashion Photographer, Reality TV Star and Longtime Judge on America's Next Top Model, New York Times Best-Selling Author and Award-Winning Filmmaker

Internationally renowned photographer Nigel Barker opened his New York studio in 1996, and has never looked back. He is highly regarded for his 17 seasons as photographer and judge on the popular TV show, America's Next Top Model, which was one of the top American exports viewed weekly by over a 100 million people in over 150 countries. Starring alongside supermodel Naomi Campbell, he also hosted Oxygen Network's modeling competition series, The Face, which recently wrapped its second season. Nigel's presence in the fashion and entertainment industry has resulted in an array of exciting projects, including the creation of his own show, The Shot on VH1. Drawing upon his 20+ years of experience in the fashion and beauty industries, Nigel authored The Beauty Equation, prior to releasing his latest book, New York Times Best Seller Models of Influence.
Nigel also directs and produces films, documentaries and commercials, for Hollywood clients and international charitable organizations alike. Recently, at the 6th Annual Manhattan Film Festival, he was awarded the Film Heals Award for Humanitarianism for Dreams Are Not Forgotten. Using the power of photography and motion pictures, he has spread his humanitarian message to vast audiences, through films, PSA's and traveling exhibitions for The Humane Society of the United States, The Humane Society International, The Make A Wish Foundation, The Do Something Organization, The Elizabeth Glaser Pediatric Aids Foundation and The Edeyo Foundation. He lives in New York City with his wife, Cristen, and their two children Jack and Jasmine.
Click here to visit Nigel Barker's website
Host: LOUISE ROE
Internationally Renowned British Fashion Journalist, Inspirational Author, Television Personality and Red Carpet Presenter for NBC
Louise Roe began her career as the news editor for Vogue.com, in London. She has since written for publications including Elle UK, In Style UK, and is currently a columnist for People Stylewatch, CosmoGirl NL and Luxdeco Interiors magazine.
Louise published her style guide, Front Roe, this spring, and has a successful blog by the same name. She hosted MTV makeover show Plain Jane, and currently hosts Fox Asia's Fit For Fashion, and the red carpet coverage for NBC's Access Hollywood.  Her passions include skiing, high heels, cocktails, old movies and working as an ambassador for MTV's Bullied campaign, and Step Up Women's Network, an organization which helps underprivileged girls achieve their college and career goals.
Louise resides in Los Angeles, California. Click here to visit her website
Invocation: DAME ZANDRA RHODES

Trendsetting British Textile and Fashion Designer | from Rock Stars to Royalty
The Queen made Zandra Rhodes a Dame in 2014 for services to fashion. Born in Kent, UK, she was introduced to fashion by her mother, a fitter at the House of Worth in Paris, and studied at Medway and the Royal College London, majoring in printed textiles.
Zandra headed the new wave of British designers who put London at the forefront of international fashion in the 1970s. Her garments have a timeless quality, making them unmistakably her creations: bold, dynamic, colorful and feminine. Her innovative approach to garment construction can be seen in her use of printed fabric dictating garment shapes, reverse exposed seams and stylistic use of jeweled safety pins and tears during the punk era. She has stamped her identity on the international world of fashion with her spectacular pink hair, theatrical makeup and art jewelry.
Among others, Zandra has designed for Princess Diana, Princess Michael, Jackie Onassis, Elizabeth Taylor, Freddie Mercury, Diana Ross, Sarah Jessica Parker and Helen Mirren, and has also designed Opera sets and costumes for The Pearl Fishers, Magic Flute and Aida. Her vintage dresses are seen at the Oscars and have been worn by Kelly Osborne, Ashley Olsen, Kate Moss and Naomi Campbell, and her print design influence is on the world's catwalks. She founded the Fashion and Textile Museum London and her exhibition, Zandra Rhodes, a Lifelong Love Affair with Textiles, has exhibited all over the world, including Milan, Melbourne, Mexico City, Boston and Kuala Lumpur.
Some of Zandra's work is produced under license: handbags, bed linens, tights, socks; jackets and kaftan tops for Jacques Vert, Ethical fashion for People Tree, prints for Westminster, and garments for Vogue McCall patterns. Her latest collection is for Kraftangan of Kuala Lumpar, and includes batiks and "songket" (brocade) teamed with dynamic printed chiffons.
Click here to Visit Dame Zandra Rhodes' website
Musical Entertainment: MICHAEL LINGTON

Chart-topping Danish-American Contemporary Saxophonist

From his 1997 self-titled debut through his star-studded CD Pure, Michael Lington has wowed, seduced and surprised his fans continuously with infectious melodies, rich emotion, funky grooves and a powerful innate force that can only be described as Soul Appeal – the name of his career and consciousness shifting current album. Now that the contemporary jazz superstar has gone mainstream, he's full steam ahead like no one's ever heard him before, blazing a fresh, innovative road for himself with a freewheeling immersion into the heart of the 60's and 70's Memphis Soul vibe. All of the beloved saxophonist's seven previous acclaimed recordings, countless hit radio singles and hundreds of awe inspiring live performances over the past 18 years are now simply a prelude to the fresh energy and live excitement he created on the CD that became the #1 most performed album on contemporary jazz radio and delivered 4 hit singles.
In his career, Michael has collaborated with many top artists, including Michael Bolton, Barry Manilow, Aaron Neville, Taylor Dayne, Bobby Caldwell, Kenny Lattimore, Randy Crawford and many others. He performed at the Royal Wedding of Denmark's future King Crown Prince Frederik and Crown Princess Mary Donaldson at Fredensborg Castle and numerous other times for the Danish royal family. When he's not recording or performing, he manages his own cigar company, Michael Lington Cigars, and he recently launched Lington Wines, his own boutique line of fine wines out of Paso Robles on California's Central Coast.
Musical Entertainment: WRABEL
Singer, Songwriter & Musician

When pop singer and songwriter Wrabel's first single Sideways was featured on iTunes, it was downloaded nearly half a million times and NYLON magazine said the song was "Stocked with the soulfulness of a Sia or Sam Smith, and a melodic pop DNA that throws back to icons like Paul Simon…"  He has performed on various global platforms, including Good Morning America, VH1's Fashion Rocks and at the Ultra Music Festival in Miami alongside Dutch DJ Afrojack, who remixed Wrabel's hit song Ten Feet Tall.
The Huffington Post declared Wrabel as An Artist To Watch, while Arjan Writes says, "Pop can use some fresh new voices and Wrabel is one of those exciting newcomers to keep your eye on." He has written songs for Ellie Goulding, Pentatonix, Katharine McPhee, Phillip Phillips, Adam Lambert, Will Young and Prince Royce and is consistently called upon by top producers in the music industry while continuing to write for his next record.
Special Guests  |  Grand Raffle  |  Sponsorship  |  Advertising  |  Reservations  |  Toy Drive  |  FAQs  |  Back to top
---
GRAND RAFFLE and SILENT AUCTION
GRAND PRIZE: 2 Upper Class tickets on Virgin Atlantic Airways to London, PLUS a stay at the 5-star Mandarin Oriental, Hyde Park Hotel
2 Economy tickets on United Airlines to any United European destination from the US
2 Economy tickets on Air Canada to a Canadian destination
And more to be announced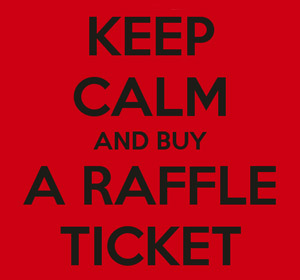 Buy Grand Raffle Tickets separately below, or CLICK HERE to COMBINE WITH YOUR ONLINE RESERVATION! *

* A $100 minimum purchase is required to purchase Grand Raffle Tickets online. Ticket numbers will be emailed in advance of the Luncheon. Single tickets are available for purchase at the event.
SILENT AUCTION
Exclusive opportunity to bid on Elite Trips, Luxury Experiences and The Perfect Gifts for Christmas. 2015 Items include:
2 Tickets on Etihad to New Delhi, India…PLUS a holiday adventure in India with TigerPaw Adventures
2 Tickets on Flybe within Europe for a European destination
2 Tickets on Turkish Airlines to Nairobi…PLUS a stay at The Tribe and a 3-Night Safari with Award-Winning Cottars
2 Tickets on JetBlue Airways to any of their destinations
Fly on a private plane to Santa Barbara with Surf Air
Plus Four Seasons Hotel stays, Gift Baskets, Sports Outings, Dining Certificates, Autographed Galaxy Soccer Ball & much, much more!
Special Guests   |   Grand Raffle   |   Sponsorship   |   Advertising   |   Reservations   |   Toy Drive   |   FAQs   |   Back to top
---
SPONSORSHIPS
$25,000 PRESENTING SPONSOR (Contact us for Presenting Sponsor benefits)
$10,000 GOLD SPONSORSHIP
One VIP Table for ten (10) guests with premiere position near the Head Table
Sponsorship of the Champagne Reception
Gold Sponsor recognition and logo with hyperlink prominently displayed on BABC LA website
Gold Sponsor designation on event signage, invitations, emails and newsletters surrounding the event *
Lead Position full page color ad in the keepsake Program Book given to each guest *
$5,000 SILVER SPONSORSHIP
One VIP Table for ten (10) guests with premium seating
Sponsorship of Silent Auction or Table Centerpieces
Silver Sponsor recognition and logo with hyperlink prominently displayed on BABC LA website
Silver Sponsor recognition on event signage, invitations, emails and newsletters surrounding the event *
Silver Sponsor recognition and full page ad in the keepsake Program Book given to each guest *
$3,000 BRONZE SPONSORSHIP
One Table for ten (10) guests with preferred seating
Bronze Sponsor recognition and logo with hyperlink prominently displayed on BABC LA website
Bronze Sponsor recognition on event signage, emails and newsletters surrounding the event *
Bronze Sponsor recognition and half page ad in the keepsake Program Book given to each guest *
Special Guests   |   Grand Raffle   |   Sponsorship   |   Advertising   |   Reservations   |   Toy Drive   |   FAQs   |   Back to top
---
RESERVATIONS
Relax after the Christmas Luncheon an
d
STAY OVERNIGHT at the Fairmont Miramar Hotel & Bungalows
.
Click here for Special BABC LA Room Discounts
Special Guests | Grand Raffle | Sponsorship | Advertising | Reservations | Toy Drive | FAQs | Back to top
---
ADVERTISING OPPORTUNITIES
Program Book, Silent Auction, Grand Raffle and Table Favors
Take advantage of a wonderful opportunity to market your products and services to a select group of dignitaries and business professionals, giving significant exposure to decision-makers who are eager to network and expand opportunities with like-minded companies who support the objectives of the BABCLA. All donations will be gratefully acknowledged in the program book.
Purchase your full color ad in the Program Book early. Save 20% on most advertising if paid in full by December 1st. 
CLICK HERE to purchase program advertising
FULL COLOR AD SIZE
A half inch white border will surround each ad, so entire ad space may be filled with artwork
RATE
Until Dec 1st

Business Card
$80
$65
Quarter Page (vertical orientation: 3 ½ wide x 4 ¾ tall)
$200
$160
Half Page (horizontal orientation: 7 ½ wide x 4 ¾ tall)
$400
$320
Full Page (7 ½ wide x 10 tall)
$800
$640
Center Page (7 ½ wide x 10 tall)
$1,200
$960
Front Inside Cover (7 ½ wide x 10 tall))
$3,000
Back Inside Cover (7 ½ wide x 10 tall)
$3,000
Back Cover (8 ½ x 11 + .25 bleed if images or colors bleed to edge)
$5,000
| | |
| --- | --- |
| ADDITIONAL FEES (if applicable please select as add-on during check-out process) | FEE |
| Design Fee (if the BABC LA designs / typesets your ad) | $50 |
| Artwork is provided but must be scanned or altered (not press ready) | $25 |
| Press Fee (for artwork received after the deadline) | $50 |
Program Deadline is Friday, December 4, 2015
Camera Ready Artwork and any photos/logos must be Press Resolution (300 dpi) PDF, JPEG or TIFF files. Please name file with the following protocol: "CompanyName_BABCLA_Xmas_2015"
Artwork must be received (with your company name and "Program Ad" in the subject line) by email to christmas (at) babcla.org by Friday, December 4, 2015. If applicable, remember to include additional charges for artwork that is not Camera Ready (must be scanned, altered or designed by the BABC LA) or is submitted after the deadline.
Special Guests   |   Grand Raffle   |   Sponsorship   |   Advertising   |   Reservations   |   Toy Drive   |   FAQs   |   Back to top
---
PROGRAM ADVERTISING
Special Guests   |   Grand Raffle   |   Sponsorship   |   Advertising   |   Reservations   |   Toy Drive   |   FAQs   |   Back to top
---
HOLIDAY TOY DRIVE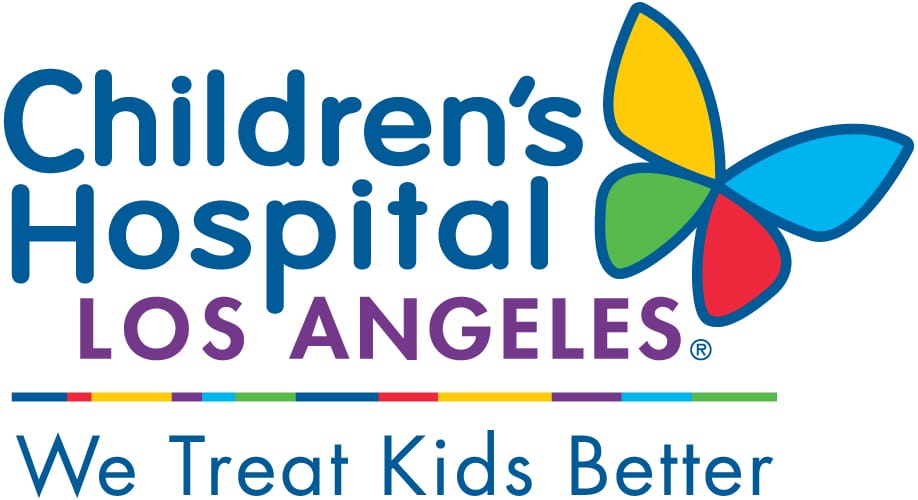 Children's Hospital Los Angeles has been named the best children's hospital in California and among the best in the nation. It is also one of America's premier teaching hospitals through its affiliation since 1932 with the Keck School of Medicine of the University of Southern California.
The BABC LA is proud to support this worthy organization and bring a little joy to the lives of their young patients during the holidays through our annual Holiday Toy Drive. We encourage everyone who attends the Christmas Luncheon to bring new, hospital-friendly toys for CHLA patients (but no stuffed animals, please). Items should be in the original packaging and should not be gift-wrapped. CLICK HERE for a suggested list of suitable items.
Special Guests   |   Grand Raffle   |   Sponsorship   |   Advertising   |   Reservations   |   Toy Drive   |   FAQs   |   Back to top
---
FAQs
Is my registration/ticket transferable?
Absolutely! Please email us the details in advance
Do I have to bring my printed ticket to the event?
There will be a registration list at the door, but please bring your ticket if you are able to do so.
What is the refund policy?
Refunds are subject to a small service fee (approximately $10 per ticket) to cover our admin and cc fees. NO REFUNDS AFTER DECEMBER 8TH.
The name on the registration/ticket doesn't match the attendee. Is that okay?
Please let us know in advance if the name needs to change on your registration.
Special Guests   |   Grand Raffle   |   Sponsorship   |   Advertising   |   Reservations   |   Toy Drive   |   FAQs   |   Back to top